Feather Clubs Association of Queensland Incorporated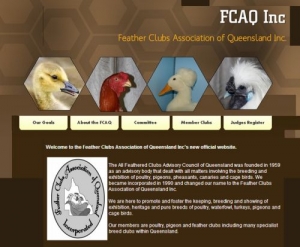 The All Feathered Clubs Advisory Council of Queensland was founded in 1959 as an advisory body that dealt with all matters involving the breeding and exhibition of poultry, pigeons, pheasants, canaries and cage birds. We became incorporated in 1990 and changed our name to the Feather Clubs Association of Queensland Inc.

We are here to promote and foster the keeping, breeding and showing of exhibition, heritage and pure breeds of poultry, waterfowl, turkeys, pigeons and cage birds.

Our members are poultry, pigeon and feather clubs including many specialist breed clubs within Queensland.